129 000 €*
Euros
114 199 £
157 723 $
8 957 244 руб
1 268 022 kr
1 014 757 元
17 465 826 ¥
151 774 Chf
Non-contractual information
Antibes (Near downtown)
Purchase apartment 1 room 25 m²


The Agency Fort Carré offers Antibes, near the station and downtown, in a small residence and quiet, on the first floor, a studio with a large hall with a bunk bed, a living room with open kitchen, opening onto a terrace / veranda to the south, a shower room with WC, and parking comes to decorate this apartment. Ideal first purchase or rental investment.

129 000 € honoraires inclus
Honoraires à la charge du vendeur, Bien en copropriété (52 lots), charges annuelles 840 €(70 € par mois), notre barème de prix est consultable dans la page 'mentions légales' de notre site internet.

Aspect south View garden Standing residential Interior condition a refresh Kitchen open kitchen Heating individual Hot water individual electric Year of construction 1980 First floor / 3
1 terrace of 5.00 m2 1 shower 1 toilet 1 parking
Features: double glazing, gated, calm, visitor parking
381V89A For sale apartment
Request information
Message sent !
Energy class : D -
Greenhouse gas emissions : C
Mini/Max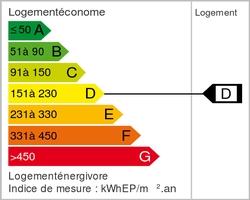 All useful places in the city of Antibes

Mini/Max
The statistics of the city and its inhabitants

Mini/Max
France
Population
0
0
0
Distribution of population
Under 25 years
0 %
0 %
0 %
From 25 to 55
0 %
0 %
0 %
Over 55 years
0 %
0 %
0 %
Number of children per family
Families without children
0 %
0 %
0 %
With 1 or 2 children
0 %
0 %
0 %
More than 3 children
0 %
0 %
0 %
Dwelling type
Owners
0 %
0 %
0 %
Tenants out HLM (low-income housing)
0 %
0 %
0 %
Tenants HLM
(low-income housing)
0 %
0 %
0 %
Unemployment rate
0 %
0 %
0 %
Source: INSEE
Tax rates and residential property

Mini/Max
| | | | | |
| --- | --- | --- | --- | --- |
| | Housing tax | Property tax built properties | Undeveloped land tax | Garbage fee |
| | 0 % | 0 % | 0 % | 0 % |
| | 0 % | 0 % | 0 % | 0 % |
The tax rate (in%) are passed every year by local authorities. To obtain the amount of tax due by each taxpayer, multiply that rate by the taxable amount (determined by address of the location of buildings) of the property for property tax and rental values ​​of residential premises register for the tax.

Source: Ministry of the Interior and DGCL (Directorate General of Local Government)
The closest high schools and their success rate in the tank

Mini/Max
The 6 closer high schools
Address
Distance
Rate of success
in a level
| | | | |
| --- | --- | --- | --- |
| | Department | Region | France |
| Hours of sunshine | 0 h | 0 h | 0 h |
| Rainy days | 0 days | 0 days | 0 days |
| Average temperature | 0 °C | 0 °C | 0 °C |