150 000 €*
Euros
132 790 £
183 399 $
10 415 400 руб
1 474 445 kr
1 179 950 元
20 309 100 ¥
176 481 Chf
Non-contractual information
Cannes (Downtown)
Purchase apartment 2 rooms 47 m²


CANNES center RENTAL INVESTMENT 2 Rooms in floor in a residence reassured, stay, independent kitchen, nice room, the whole opening on a terrace, hall with cupboard, bathroom and an independent TOILET. A parking in the basement completes this apartment. Rented apartment 600 € / monthly + charges.

150 000 € honoraires inclus
Honoraires à la charge du vendeur, Bien en copropriété (390 lots), charges annuelles 1 920 €(160 € par mois), notre barème de prix est consultable dans la page 'mentions légales' de notre site internet.

Aspect east View urban Standing good Interior condition a refresh Kitchen independent Heating collective Hot water collective Year of construction 1971 4th floor / 8
1 terrace 1 bathroom 1 toilet 1 parking 1 cellar
Features: lift, gated
381V82A For sale apartment
Request information
Message sent !
Energy class : D -
Greenhouse gas emissions : E
Mini/Max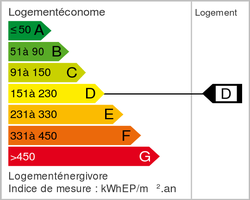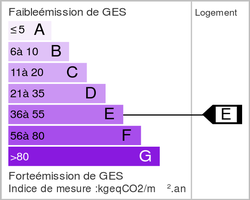 All useful places in the city of Cannes

Mini/Max
The statistics of the city and its inhabitants

Mini/Max
Cannes
Alpes-Maritimes
France
Population
70 610
1 073 185
63 186 168
Distribution of population
Under 25 years
24 %
28 %
31 %
From 25 to 55
35 %
39 %
41 %
Over 55 years
42 %
34 %
28 %
Number of children per family
Families without children
54 %
50 %
47 %
With 1 or 2 children
39 %
43 %
43 %
More than 3 children
7 %
7 %
10 %
Dwelling type
Owners
46 %
55 %
57 %
Tenants out HLM (low-income housing)
61 %
48 %
55 %
Tenants HLM
(low-income housing)
6 %
5 %
3 %
Unemployment rate
11 %
8 %
8 %
Source: INSEE
Tax rates and residential property

Mini/Max
| | | | | |
| --- | --- | --- | --- | --- |
| | Housing tax | Property tax built properties | Undeveloped land tax | Garbage fee |
| Cannes | 22 % | 28 % | 28 % | 12 % |
| Cannet (le) | 15 % | 25 % | 27 % | 15 % |
| Vallauris | 19 % | 27 % | 27 % | 9 % |
| Mougins | 22 % | 23 % | 66 % | 12 % |
| Mandelieu-la-Napoule | 18 % | 23 % | 32 % | 8 % |
| Roquette-sur-Siagne (la) | 15 % | 25 % | 58 % | 14 % |
| Alpes-Maritimes | 19 % | 22 % | 49 % | 9 % |
The tax rate (in%) are passed every year by local authorities. To obtain the amount of tax due by each taxpayer, multiply that rate by the taxable amount (determined by address of the location of buildings) of the property for property tax and rental values ​​of residential premises register for the tax.

Source: Ministry of the Interior and DGCL (Directorate General of Local Government)
The closest high schools and their success rate in the tank

Mini/Max
The 6 closer high schools
Address
Distance
Rate of success
in a level
ECOLE TECHNIQUE PRIVEE ILEC
10 RUE MOZART
06400 CANNES
103.34 m
-
LYCEE GENERAL ET TECHNOLOGIQUE BRISTOL
10 AVENUE ST NICOLAS
06405 CANNES CEDEX
288.29 m
86 %
LYCEE GENERAL ET TECHNOLOGIQUE JULES FERRY
82 BOULEVARD DE LA REPUBLIQUE
06402 CANNES CEDEX
341.92 m
81 %
ECOLE SECONDAIRE PRIVEE COURS DU PRADO
4 AVENUE PRINCE DE GALLES
06400 CANNES
382.92 m
-
EC.SECONDAIRE ET TECHN.PRIVEE COURS CANNOIS GUY FURET
134 BOULEVARD DE LA REPUBLIQUE
06400 CANNES
619.85 m
-
LYCEE GENERAL CARNOT
90 BOULEVARD CARNOT
06408 CANNES CEDEX
622.38 m
90 %
Department
Alpes-Maritimes
Region
Provence-Alpes-Côte d'Azur
France
Hours of sunshine
2 668 h
2 711 h
1 894 h
Rainy days
63 days
69 days
113 days
Average temperature
16 °C
14 °C
12 °C